Meet Our Team
Our staff members are highly trained and educated professionals ready to assist and answer each of our patients' individual questions and concerns. Our team prides themselves on providing the greatest caliber of care and support throughout your treatment experience.
All of our staff members are CPR certified and meet all OSHA & HIPA guidelines. Our orthodontic assistants are radiograph certified and throughout the year both the doctors and staff continue with educational courses in order to provide the best treatment for our patients.
---
Linda
Office Manager
Worked for Apple Tree Orthodontics for over 35 years. She started working as our appointment coordinator, then our lab technician, and with on-the-job training, she now takes our orthodontic records. Linda's talents are numerous, from managing our team to taking superb orthodontic records and being our 'go-to" computer guru – she can fix anything! Linda loves spending time with her family and her pets. She loves hiking, playing golf, kayaking, camping, and snow!!!
---
Crystal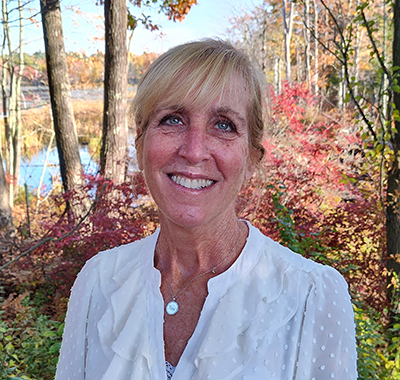 Treatment Coordinator
Worked over 20 years with Apple Tree Orthodontics. She started as our Financial Coordinator and took over as our Treatment Coordinator in 2010. She has been married for 36 years with two adult children. She has lived in NH for 29 years. She enjoys hiking, jewelry making, gardening and spending time with her grandsons and family.
---
Danielle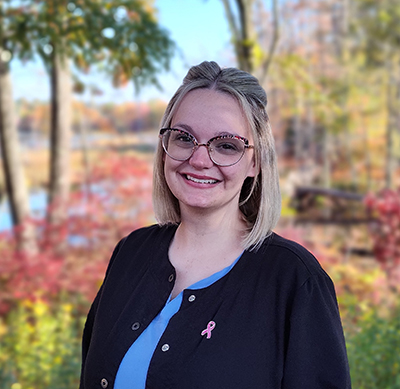 Orthodontic Assistant
When Danielle was in middle school she was a patient of ours. While in high school she did her internship with our practice prior to pursuing a career in dentistry. She has been with Apple Tree Orthodontics for over 10 years. Danielle loves spending all her time with her husband and adorable daughter! She also has the world's most adorable orange cat, named Toby! Besides loving her family & cat, she likes scrapbooking in her spare time.
---
Stephanie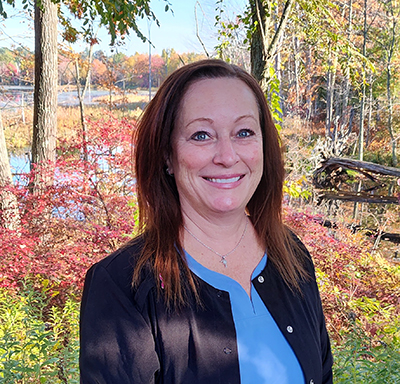 Orthodontic Assistant
Stephanie has been with Apple Tree for 2 years and brings with her 26 years in the orthodontic field. She is a Southern Girl from North Carolina! When away from work she loves spending time with her husband, her 3 sons, 3 dogs and most of all her Grandson!! Stephanie loves boating, hiking and crafting.
---
Sherrie
Financial Coordinator
Sherrie joined our team in 2021 as our Financial Coordinator. She comes to us with years of dental and orthodontic experience in finance and insurance. Her Goal is to build a great relationship with our patients. Outside the office she enjoys spending time with her family, pups and friends, yoga and barre classes.
---